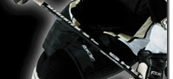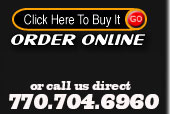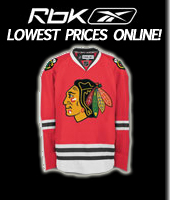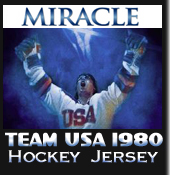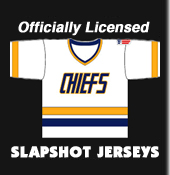 Black Biscuit Rookie Jersey - Style #6000 $22.00 add $4.00 for Goalie / Minimum (10)
This classic jersey is designed using extremely lightwieght polymicromesh fabric. This fabric is designed to maximize breathability as well as feel good against the skin. The body cuts are oversized to allow for better upper body mobility.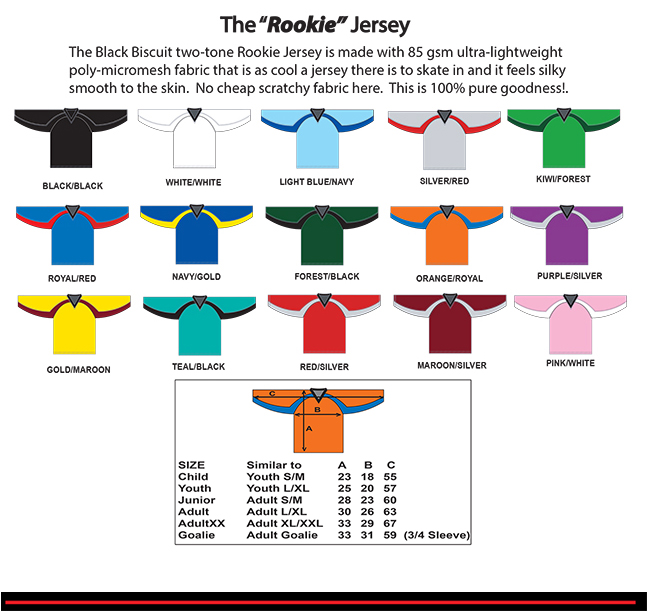 Black Biscuit Rookie Pants - $39.95
Black Biscuit Rookie Pant - Sizes: JUNIOR: S,M,L / SENIOR: XS,S, M, L, XL The fabric is a lightweight breathable Vented Pique Flex Fabric, Double Layer Knee Panels with Cordura Outer Layer. This pant is constructed with an elastic waist drawcord and is easy to get on and off.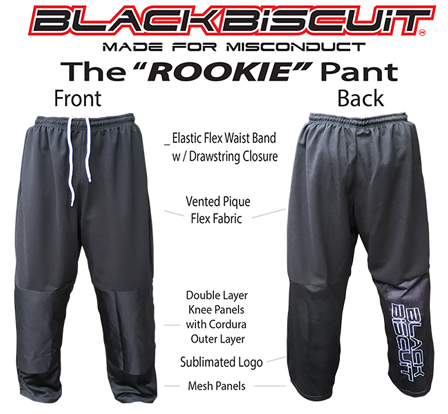 Black Biscuit STYLE# 3100 "PLAYA" Pants - $59.95
Black/Black, Black/White
Sizes: JUNIOR: S,M,L / SENIOR: XS,S, M, L, XL
Black/Red, Black/Royal, Black/Silver
Sizes: SENIOR: XS,S, M, L, XL only
The 3100 "PLAYA" Inline Hockey Pant is full of upgrades and features. It is constructed using Vented pique stretch fabric on the top front and back of pants, Stretch Lyrca in the crotch from front to back for the utmost in flexibility, Mesh panels surrounding the bottom for maximum breathability, Double layered knee panels with a Cordura outer liner for extra durability, An adjustable cinch closure system to help fit all body styles, Our signature Black Biscuit sublimated print down each leg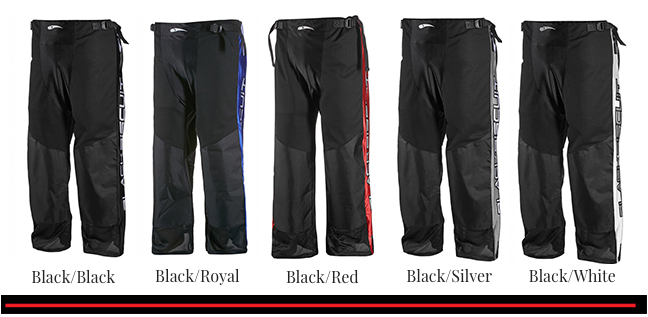 Black Biscuit STYLE# 3201 "RANGER" Pants - $64.95
Black Biscuit Rookie Pant - Sizes: SENIOR: XS,S, M, L, XL
The 3201 "Ranger" Inline Hockey Pant was Born from the updated classic styling of our Playa pant. It is constructed using Vented pique stretch fabric on the top front & back of pants, Stretch Lyrca in the crotch for flexibility, Mesh panels for maximum breathability, Single Knee Panels for a featherlight feel and airflow, Adjustable 2-strap system with elastic waistband, Sublimated Black Biscuit logos